Ah, St. Michaels, Maryland—a place where charm, history, and natural beauty converge. If you're considering buying a home in this delightful town, let me share a few compelling reasons why it might just be the perfect place for you.
First and foremost, St. Michaels is a picturesque waterfront community nestled along the Miles River and the Chesapeake Bay. Imagine waking up to breathtaking water views, witnessing stunning sunsets, and feeling the gentle coastal breeze right outside your doorstep. It's a paradise for water lovers and those seeking a serene and idyllic setting.
St. Michaels boasts a rich historical heritage. The town dates back to the 17th century and is known for its well-preserved colonial architecture. Walking through the tree-lined streets feels like stepping back in time. You'll find beautifully restored homes, charming cottages, and historic landmarks that add character and a sense of timeless beauty to the town.
The community in St.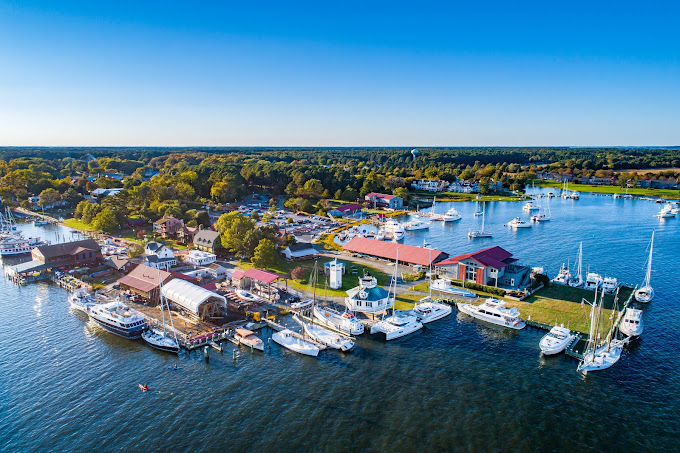 Michaels is incredibly welcoming and tight-knit. It's a place where neighbors become friends, and there's a strong sense of camaraderie. Local events and festivals bring everyone together, fostering a warm and vibrant atmosphere. Whether it's a crab feast, an oyster festival, or a lively farmers market, you'll always find a sense of community spirit in St. Michaels.
One of the great advantages of living in St. Michaels is the abundance of recreational activities at your fingertips. If you love boating, fishing, or simply being out on the water, you'll find plenty of opportunities to indulge in your favorite pastimes. The Chesapeake Bay is your playground, and exploring its pristine waters, islands, and secluded coves becomes a part of your everyday life.
Despite its small size, St. Michaels offers a surprising array of dining options, from seafood shacks serving mouthwatering crab cakes to upscale waterfront restaurants with gourmet menus. Food enthusiasts will find their taste buds dancing with delight as they savor the local flavors and indulge in culinary experiences unique to the region. Foxy's is one of my favorite places to dine in St. Michaels as they have live music on the weekends and it has a great selection of drinks!
In addition to all the natural beauty and small-town charm, St. Michaels also enjoys proximity to larger cities. Just a short drive away, you'll find Annapolis, Baltimore, and even Washington, D.C., offering cultural attractions, shopping, and employment opportunities while still allowing you to retreat to the peaceful oasis of St. Michaels.
Ultimately, buying a home in St. Michaels means embracing a lifestyle that celebrates the beauty of nature, the richness of history, and the warmth of community. It's a place where you can create lasting memories, find solace in the beauty of the water, and become a part of a community that feels like family.
So, if you're seeking a place that embodies the essence of coastal living, where history meets natural splendor, and where you can find a true sense of belonging, St. Michaels, Maryland, just might be the perfect place for you to call home.